There are still lots of whales around - book now before the season ends on 31 October.
Whale Watching Hervey Bay
Whale Watch capital of the world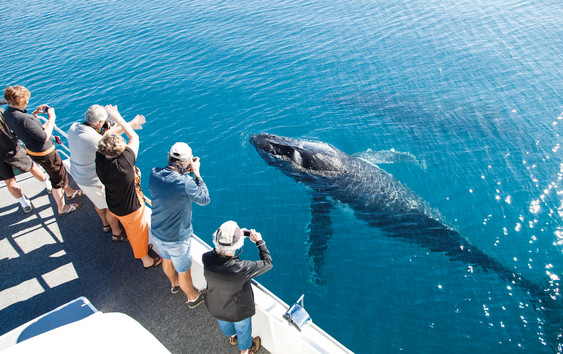 Find and Book your
2015 Whale Watch in Hervey Bay
Find a Whale Tour
Book your Hervey Bay whale watch early, so you don't miss out on all the action and excitement that a Hervey Bay Whale Watching Tour has to offer.
Hervey Bay is known as the "Whale Watch Capital of the World" and is widely regarded as the best Whale Watch Tour location in the world for Humpback Whales. The humpback whales don't just pass by, they enter the Bay and stay for a few days to rest and play.
Packages are available with accommodation in Hervey Bay or Fraser Island including a Whale Watching cruise.
Hervey Bay Whale Watch Tours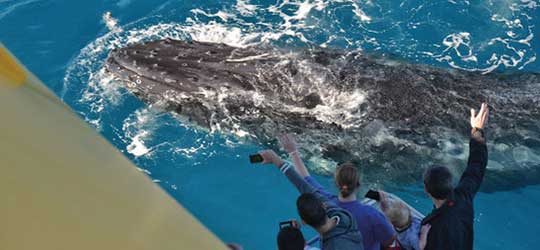 Hervey Bay Whale Watching Tours
From

$100

per adult
Hervey Bay is regarded as the best location to see the whales play. They stop and hang around giving whale watchers the best experience of any Queensland location. Consider your first stop to Whale Watch Hervey Bay.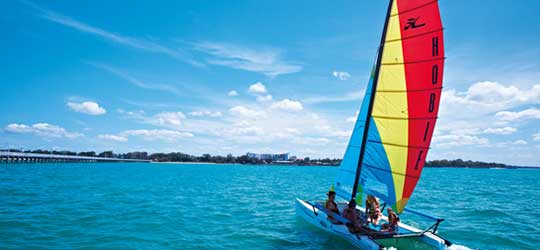 Whale Watching Hervey Bay Packages
From

$220

for 2 adults
Tours from Gold Coast, Brisbane and Sunshine Coast are also available to book if the Hervey Bay whales are too far up the north coast of Queensland. Still plenty of spectacular whale watching to be had at the Gold Coast and Sunshine Coast.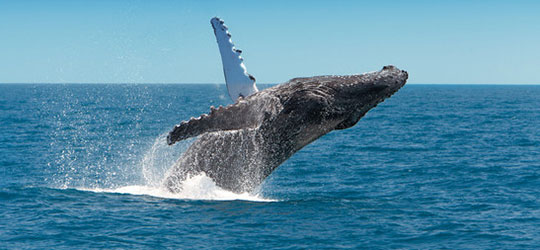 Fraser Island & Whale Watch Packages
From

$255

per adult
Whale Watch Package Deals have Whale Tours with Fraser Island Tours and Hervey Bay Accommodation. Fraser Island Accommodation Whale Watch Packages for booking available.
Featured Whale Watch Tours & Packages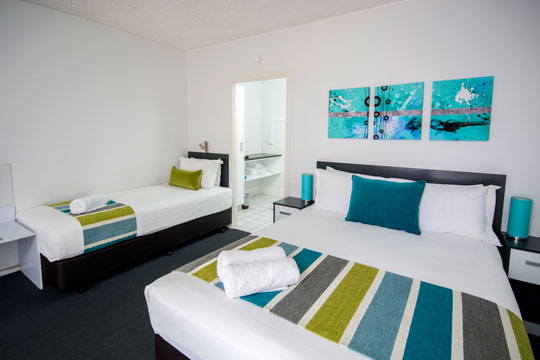 Package Deal
The Beach Motel including Whale Watch tour
2 Adults for 2 Nights + Whale Watching Tour
Choose any whale watching cruise and stay 2 nights at the The Beach Motel, Hervey Bay - beachfront Accommodation.
$340

2 adults
Award winning vessel
Blue Dolphin Exclusive Whale Encounter
For those looking to avoid the crowds. Enjoy a sailing adventure with your Whale Watch Tour.
$130

per adult
Details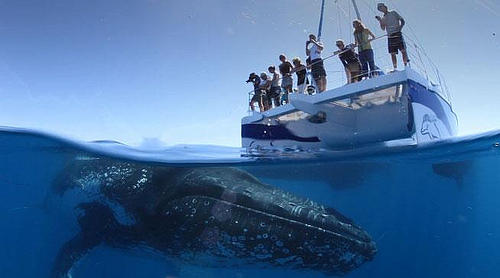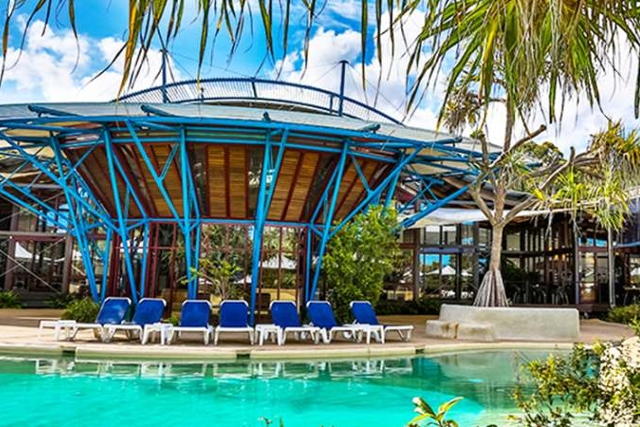 Package Deal
3rd Night FREE!
Kingfisher Resort and Whale Watching Tour
Stay 3 nights at the beautiful Kingfisher Resort on Fraser Island including a Hervey Bay Whale Watch cruise.
$379

per person
Details